Online Lessons
Not all my students live close by so I offer online tuition during both term time and school holidays. These sessions are arranged over the Zoom™ online plateform, a free-to-download resource used worldwide. This allows a full one-to-one lesson where face-to-face tutorials are not possible. I also use the Google™ applications, Gmail™ and Drive™. This enables me to teach using the online equivalent of an interactive whiteboard as well as to mark their work in a real-time environment.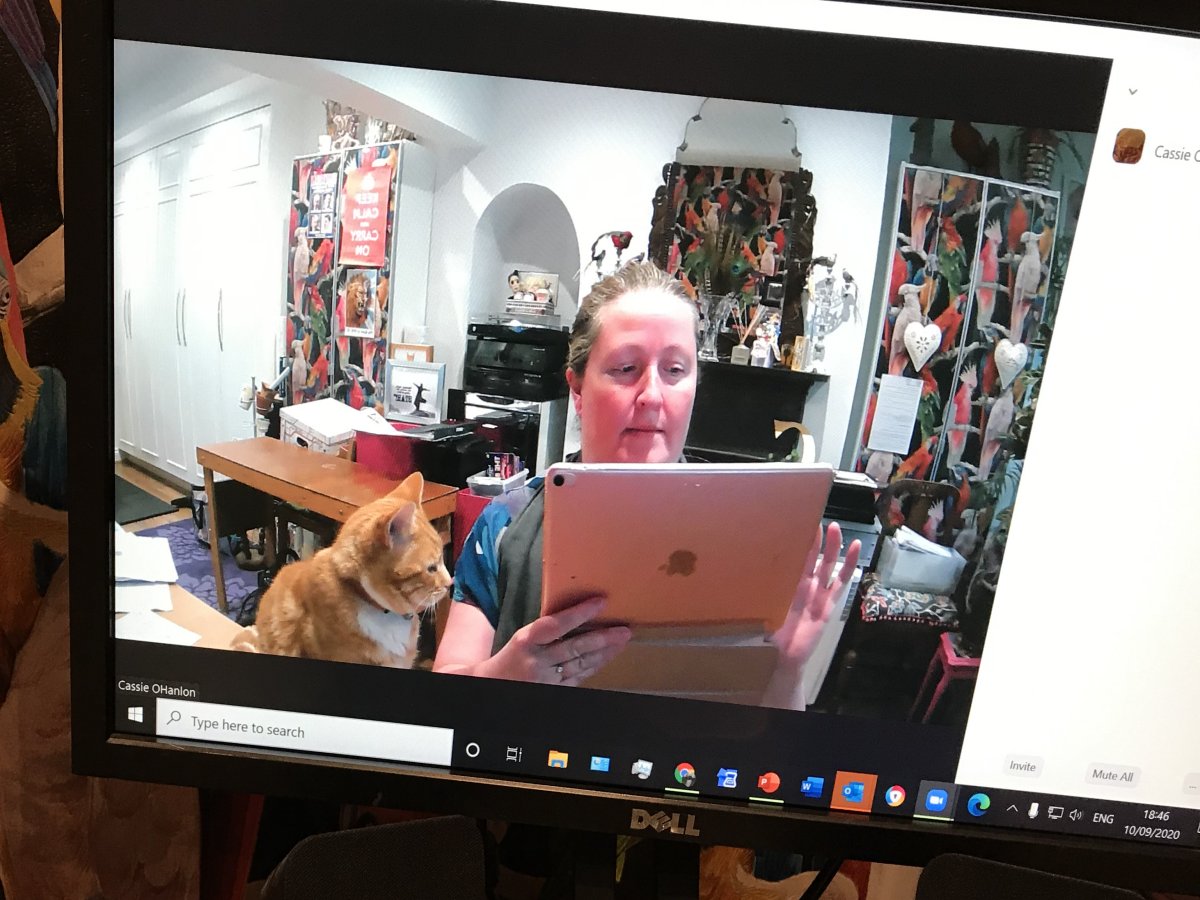 Instructions
Zoom is a free online platform which I conduct my online lessons on. This is free to download and free to use. It has a proven safety record and all of my lessons are password-protected, so there will be no unwelcome intruders (apart from my pet cats). If you are not already familiar with Zoom, click on their logo below to visit their website. Please read their terms and conditions before downloading. I schedule meetings via e-mail (preferably using Gmail - see below).

It is essential for my students to have access to a Google Gmail account. This can be their own personal account or a parent's account. Gmail is a free an secure web-based email client which I used to set up meetings, and to facilitate the use of interactive learning. If you or your child do not have a Gmail account, please clic on the logo below. Be use to read the terms and conditions before signing up.

Google Drive is a free-to-use app provided by Google. Once you have set up a Gmail account, you will be able to use this. It is a web-based cloud storage platform which enables me and a student to similtaneously work on a document at the same time, essentially functioning as an interactive white-board. I can also use this to set and mark homework for students or to help edit any school assignments they are working on.

Please Contact me if you would like to discuss my online lesson service.